Onward is led by a group of Elders who provide the spiritual oversight, pastoral care, and Bible-teaching to the congregation. The men who serve as the elders are …
Pastor Bryan Guinness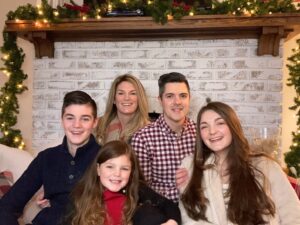 Bryan grew up in Montreal and came to know Christ at a young age.  He obtained a B.Sc. from McGill University and was heading in the direction of Medicine when God used a number of circumstances to redirect him into full-time ministry.  Bryan holds two Masters degrees (M.A. & M.Div) from Acadia University's Faculté de Théologie Évangélique, and he has a passion to preach God's Word, showing how Biblical principles intersect with human needs. With 20 years of pastoral experience, he became the pastor at Onward in March 2014.  He and his wife Erin have three children: Grace, Ethan, and Holly. In his spare time he can be found bike riding, shooting hoops, or speeding walking with his wife.
Pastor Russell Fisher (Retired)
Russell came to know Christ through the grace of God and the testimony of a friend in 1973 after several years in the hippie/drug culture of the 60s. Observing Russell's keen interest in knowing and sharing the Word of God, a concerned pastor recommended Bible School and in 1974, he and his beautiful wife, Kathleen, traveled to New Brunswick to attend NBBI (New Brunswick Bible Institute). Upon graduation in 1977 they, along with their two children, moved to the Gaspe Peninsula to pastor Hope Baptist Church where they served for 12 years. In 1989 God called him to shepherd the people of Onward Gospel Church until his retirement in 2012. He continues to serve the Lord as an elder at OGC and along with his wife, enjoys visiting with their 4 grandkids. Russell loves the outdoors (God's handiwork), including x-country and backcountry skiing, mountain biking and motorcycling.
Ray Lamanque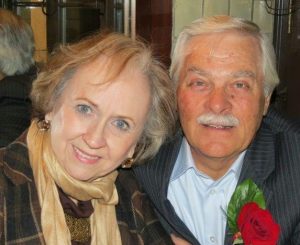 Ray Lamanque is an Elder and serves as the church Treasurer. He is a business man and is the former President of Paradigme Mfg Agents. He received Christ Jesus into his life in 1971 and his life has never been the same. He was married to his (late wife) Audrey for five decades, and has two daughters and two grandsons. Ray has a passion to share his faith and testimony, and from time to time is called upon to sing to the glory of God. He is a golf and Habs enthusiast.
Anthony Granato
Anthony hails from Montreal, and is a Cepep English teacher, by profession. Married to Elaine for the last decade, God has blessed them with two children, Nicky and Sammy. Anthony keeps fit by playing hockey, and he also coaches little league baseball and hockey.